Strategic planning is at full throttle for tech companies. Here are tech talent market stats and trends on Market Growth, Software Development Practices, and Tech Talent Hunt and Retention. Use these numbers to benchmark your company's metrics: Are you doing well?
At the end of the day, it doesn't matter if you:
are a bootstrap tech startup still in stealth mode;

are going through funding rounds to grab that series A or B with Venture Capitalists;

have just been through merges and acquisitions;

are opening your Initial Public Offering (IPO);
…these very different scenarios all share the same challenge. There is a dire need to find senior tech talent that simply isn't available within the US.
That's how Ubiminds became the key service provider for North American companies looking to build and scale distributed teams. We've done our research on what market trends and talent availability will look like. Here's what we found:
22 statistics on the tech industry and talent availability for software development roles
Data on Tech Industry Growth
There is increasing demand for software solutions, and there are a plethora of companies looking to profit from it.
Numbers on Software Development Practices
It's not only about what has to be done but also how. We have found that: 
We also recommend checking out Agile Drop's 6 software development trends and Ego's Web Development in 2022: Trends, Mistakes, Misconceptions articles. They are to the point and will bring you more depth than we have provided here.
Tech Talent Hunt and Retention Stats
Albeit there is much clarity on what needs to be done and how there are challenges in finding talent to make it happen.
There are approximately 4,5 million software developers in the US (

Remotely

). 

1.4% is the US unemployment rate among IT talent (

U.S. Bureau of Labor Statistics

).

Comparing the

average tech salaries in 2021 vs 2020

(

Hired

), we see current numbers stand at: 

USA: $152k annual

(1.1% reduction)

Remote: $143k  annual

(4.6% increase)

Global: $138k annual

(6.2% increase)

Average salaries for top engineering roles went up in NY and SF bay Area went up by 7% over the last year (

Hired

). By comparison, companies usually provide a 3% raise/year for non-tech roles.

74% of American tech workers will look for a new job if denied an expected

pay raise

in the next six months (

Forbes

).

73% of IT leaders identify that

recruiting technologists and filling open tech positions

is a key challenge as the impact of COVID-19 continues to change the workplace (

SHRM

).

90% of hiring managers are struggling to fill roles for

Cloud, AI, Data Science, Security, and IT Architecture

(

CIO

).

​​49% of organizations say that they have

unfilled positions

in their cyber security divisions.

45 to 1,4k% is the

demand growth for engineers, depending on specialty

(

Hired

). The estimated demand growth per specialty is:

AR/VR engineer (1,400%)

Gaming engineer (146%)

Computer vision engineer (146%)

Search engineer (137%)  

Machine learning engineer (89%)

Security engineer (49%)

Data E=engineer (45%)

Frontend engineer (17%) 

Backend engineer (17%)

Blockchain engineer (9%)

Full-stack engineer (5%)

60% of AI talent is taken by technology and finance sectors, leaving few potential employees available for other industries (

State of AI Report

).

The global software market can reach $536.24 billion by 2022, and the offshore software development services market can grow at a Compound Annual Growth Rate (CAGR) of 11.72% during the forecast period. (Enlear)
Need help sourcing and hiring tech talent outside the US?
Whether it's product, software engineering, cloud, data, or security professionals you need, chances are they are in high demand. Having the right ally to support you in extending the talent pool to new regions (and navigating local compliance standards and regulations) is a must.
If you believe Latin America could be in the cards for your team, contact us via the form below and find out:
What kind of talent Latin America has to offer to software product, design, and engineering teams?
How much does it cost to recruit, hire, and compensate software developers in LatAm?
Why local bureaucracy and labor laws make it difficult and risky to make direct hires. Plus, how to overcome those hurdles.
Curious? Let us know how we can help you: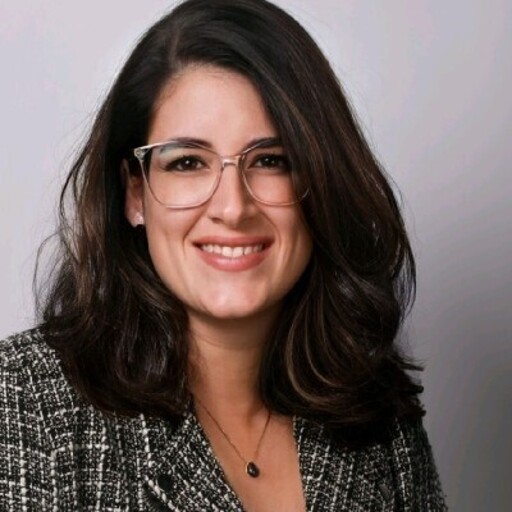 International Marketing Leader, specialized in tech. Proud to have built marketing and business generation structures for some of the fastest-growing SaaS companies on both sides of the Atlantic (UK, DACH, Iberia, LatAm, and NorthAm). Big fan of motherhood, world music, marketing, and backpacking. A little bit nerdy too!