For those who build software products, scaling the team efficiently and effectively is crucial. Yet, many American SaaS companies hesitate to look beyond their borders for team expansion. We're here to transform that perspective. A trusted Staff Augmentation partner can be poised to show the immense potential of hiring outside the United States. With a solid partnership, your company can seamlessly integrate skilled talent from this dynamic region, addressing common concerns and reaping the benefits of a diverse and capable workforce. If you're curious to switch your service provider, you should dive into how Ubiminds can help you realize this opportunity to scale fast and cost-effectively in Latin America.
Ubimind Helps You Cut Back on Opportunity Costs by Delegating Everything That Is Not Tied to the Core Business
Have you considered how much time, effort, and resources can be wasted due to simple distractions? Here's how partnering with Ubiminds can help your SaaS company reduce opportunity costs associated with staffing concerns, ultimately allowing your team to concentrate on your core business. You focus on product development and user experience while we do the heavy lifting in your place.
Cost 1 – Money:
Have you realized how high internal recruitment costs can be when searching for the right talent?
When you're on the lookout for top talent, internal recruitment costs can quickly add up. Traditional hiring methods often entail hefty expenses, from advertising job openings to conducting multiple rounds of interviews. With Ubiminds, you have the advantage of success-based hiring fees. This means you only pay when you successfully hire a Latin American candidate, aligning your costs more closely with your actual hiring needs. 
Budget-Friendly Solutions: Flexibility is Key
If budget constraints have been holding you back from considering expansion beyond the US, worry no more. Ubiminds recognizes the importance of budget flexibility and offers a transparent pricing model designed to accommodate your financial goals. With our solutions, you can access top-notch talent without compromising your budgetary constraints. 
Cost 2 – Productivity
: Are your team's productivity levels suffering as they spend valuable time vetting candidates instead of developing your product?
It's common for internal teams to get bogged down by the time-consuming process of vetting candidates, taking their focus away from core product development. Ubiminds steps in with expert tech recruiters who meticulously pre-screen candidates, presenting you with a custom-curated short list of 2-4 top-tier LatAm candidates. This approach ensures that your internal team is only called into action when making the final selection becomes a pleasant challenge, allowing them to remain undistracted from product development.
Time Zone Harmony: Three Overlapping Zones
Are concerns about time zone differences limiting your expansion plans to the US only? Ubiminds has you covered with operations spanning three overlapping time zones. This means your team will enjoy real-time support and seamless collaboration, mitigating any potential challenges associated with different time zones.
English Proficiency: Fluent Communication
Is the fear of language barriers preventing you from considering international expansion to Latin American countries? Put your worries aside. Our Ubiminders possess C1/C2 English proficiency levels, ensuring fluent communication. Effective communication is crucial for successful collaborations, and we guarantee that language barriers won't hinder your progress when working with us.
Cost 3 – Deadlines
: Are staff shortages leading to compromised roadmaps and delayed deliveries causing you headaches?
Postponing a hiring decision can significantly hinder your team's performance. It not only compromises the quality of work but also leads to increased stress and overwhelm among the current team members, negatively impacting their morale and overall productivity.
Ubiminds can swiftly reduce time-to-hire and time-to-fill with its extensive expertise in talent acquisition and integration into local networks, identifying the right candidates and leveraging the necessary selling points to attract them quickly. This ensures that your team has the additional hands on deck they need, preventing quality dips and boosting team morale and efficiency.
Ubiminds Makes Up for The Lack of Local Context and Gain an Instant Insider's View of Latin America
Yes, it's normal to have concerns related to scaling teams in LatAm due to the lack of local context, especially if it's your first time hiring abroad. Yet, scaling software teams in LatAm can be down-to-earth and pain-free. That's why Ubiminds takes extra steps to ensure a seamless transition and deeper integration into your target markets.
Outsider's Challenge 1 – Stunted Network
: Are you struggling to identify the best talent sources?
When expanding to new markets, it can be challenging to identify the best talent sources. While companies may be tempted to use job boards, they are often an overwhelming source of volume, not quality. With Ubiminds as your partner, you gain access to an extensive network that understands the unique tech stack of each local company. 
We have established contacts in relevant educational organizations and run our own Academy Initiative. Additionally, our connections within the product, engineering, and data communities make us your company's wingman, ensuring you tap into the most valuable talent sources.
Outsider's Challenge 2 – Hit-and-Miss Talent Vetting
Vetting candidates can be tricky when you're unsure if certain traits are cultural or personality-related. Relying on our experts brings clarity by providing insights into what is and isn't usual in each local context within Latin American regions. 
Ubiminds ensures that you don't miss any green flags and can steer clear of potential red ones, helping you make informed hiring decisions that align with the local culture and preferences. And we help you do your part too, guiding you on how to best choose among submitted candidates and decide on who to hire.
Cultural Alignment: Your Extended Team
Concerned about maintaining team culture when expanding beyond the US? You can rest assured with Ubiminds. Our approach is designed to create a full-time-like experience for your remote team members. We bridge the gap between your company and our talented professionals, integrating them as an integral part of your extended team. They report directly to you while we handle the HR aspects, ensuring a seamless cultural alignment.
Outsider's Challenge 3- Lack of Reputation in Local Settings
Entering new markets can be risky, especially when naive actions unintentionally damage an employer brand that is still unknown by local LatAm talent pools. That's why we take proactive steps to safeguard your reputation by handling employer branding on your behalf. Ubiminds helps you establish a positive and authentic image in the local community, sparing you from potential faux pas and ensuring a strong, welcoming presence as you expand into new regions.
Ubiminds Takes on Liability to Shield Your Company and Meet Compliance  Requirements
 Ubiminds can help you address liability concerns and ensure compliance with the complex legal and regulatory landscape when growing your team into Latin America.
Risk 1 – Not Finding Trustworthy Vendors
: Too Many Firms, Not Enough Recommendations?
Are you faced with the daunting task of procuring separate service providers for legal and accounting services in every country (or state!) you operate in?
Ubiminds steps in as a one-stop shop, sparing you the arduous task of procuring separate legal and accounting service providers for each location. With us as your partner, you have access to comprehensive legal and accounting expertise across Latin America, streamlining your expansion process.
Risk 2 – Not Taming Regional Frameworks and Regulations
:
Too Many Countries and Variations!
It can be challenging to navigate the intricate legal landscapes in each Latin American country, where local variations can create compliance hurdles that are difficult to overcome.
Ubiminds has its own network of legal and accounting experts, well-versed in the specificities of each Latin American country. With our expertise, you can confidently navigate the complex legal terrain, ensuring compliance with local regulations and avoiding potential pitfalls.
Risk 3 – Co-employment Liability
: Are You Scared of Exposing your company to legal vulnerabilities and the risk of being sued?
Sometimes it is better to be safe than sorry. It makes sense for you and your Legal and HR  teams to be concerned over the stringent labor laws in Latin America. Different from those in the US, they often prioritize workers over companies. This could, potentially, expose your company to legal vulnerabilities and the risk of being sued. That's why it's priceless that Ubiminds serves as a buffer by acting as the employer-of-record. 
Flexible Engagement Model: Tailored for Your Needs
Are you hesitant to expand beyond the US due to concerns about an inflexible engagement model? Ubiminds understands your unique needs and offers a Contractor-style system that adapts to your preferred full-time-like engagement model seamlessly. With our approach, you can integrate our talented professionals into your processes, ensuring optimal outcomes while maintaining the flexibility you require.
Bonus – Data Privacy and Security
: A Non-Issue
Do you believe you should hire "US only due to data privacy and security"? It doesn't have to be like that. Ubiminds understands the critical importance of data privacy and security. We operate on a strict need-to-know basis, meaning your Ubiminders don't access the Production environment unless you want them to. 
We prioritize your data security, following your policies and guidelines ensuring that sensitive information remains within your trusted hands. With Ubiminds as your partner, you can confidently expand your operations beyond the US while maintaining the highest standards of data privacy and security.
We Are Big on Compliance. That's Why EdTechs, FinTechs, and HealthTechs Entrust Us With Their Products
Our legal counsel is well-informed about North American, Latin American, and European PII legislation, offering guidance to all involved parties.
This added layer of protection shields your company from legal vulnerabilities and potential lawsuits, ensuring a secure and compliant expansion process as you scale your operations in Latin American countries.
Ubiminds Crushes Logistical Complexity So You Don't Have To
Overcome the logistical challenges associated with expanding your SaaS operations in Latin America for an efficient and hassle-free expansion process.
Making it Easier 1 – Customs
: Are you grappling with long waits and heavy taxation on electronic imports?
Latin American countries have a protectionist approach to industrialized goods, especially electronics. Dealing with customs can be a hassle, from long waits to heavy taxation that can significantly increase your operational costs. 
Ubiminds acquires any hardware you need in the country of destination and ensures it meets your company's specifications. Meanwhile, you remain in logical control over setup, encryption, and other critical aspects, all while avoiding the complexities of customs and import taxes. 
Making it Easier 2 – Equipment
: How do you manage equipment from on to offboarding?
Do you find it challenging to manage equipment procurement, provision, inventory, maintenance, and disposal for your remote teams remotely? Then you know this is even tougher during off-boarding processes. Ubiminds simplifies this for you at no extra charge, eliminating the need for additional lending services. We take care of all equipment-related logistics so that you can focus on your core business.
Making it Easier 3- In-person Events
: Are you ready to take on the complexities, particularly in unfamiliar locations?
​​Organizing in-person events, such as meetings, conferences, or team-building activities, can be a logistical nightmare, especially when you are in an unfamiliar location. Ubiminds takes the stress out of this by managing every detail, from guest list RSVPs to venue selection, accommodation, transportation, finding coworking spaces, catering, and even entertainment. Ubiminds can help you plan and host team events in LatAm without the hassles of logistical complexities.
Whichever way you look at it, Ubiminds is your key to unlocking global potential for your SaaS team in Latin America. 
We're experts in building and expanding SaaS Software Development Team structures.

We've addressed common concerns, from reducing hiring costs and streamlining talent acquisition to ensuring seamless communication and overcoming logistical complexities. 

Our expertise spans legal and compliance challenges, equipment management, and event planning, making expansion efficient and secure. 

With data privacy and security at the forefront, we enable you to expand confidently, maintaining high standards. 
No, Strengthening Collaboration in SaaS Companies doesn't have to be hard. Let Ubiminds be your trusted partner in this journey, empowering your SaaS operations to thrive beyond the US while ensuring cost-effective, tailored solutions and a hassle-free expansion experience. Reach out now.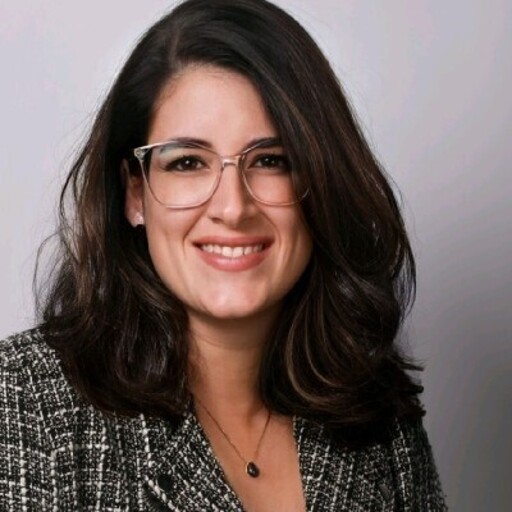 International Marketing Leader, specialized in tech. Proud to have built marketing and business generation structures for some of the fastest-growing SaaS companies on both sides of the Atlantic (UK, DACH, Iberia, LatAm, and NorthAm). Big fan of motherhood, world music, marketing, and backpacking. A little bit nerdy too!