The use of employer of record (EOR) services continues to grow. After all, with the fierce competition for talent, a growing number of American companies are beginning to expand the talent pool to Brazil without the possibility or desire to set up an entity in the country. But how do you, HR, find a trusted partner to stay away from compliance risks? In this post, we clarify what EOR is, and how to stay away from scammers.
What once seemed a fad, now is an official way of working in the post-pandemic world. Working with software development and engineering distributed team has become a career choice for many professionals outside the US.
This is happening because the market of development in the United States is quite saturated. There is great demand for programmers from all fields, IT occupations throughout the country's economy increased by 178,000 jobs in February 2021.
The unemployment rate for IT occupations prevails at 2.4%, compared to 6.6% nationally for all occupations. The number of job offers for open IT jobs surpassed 277,000 in February, according to CompTIA (Computer Technology Industry Association), a nonprofit association for the IT industry and workforce.
Besides the opportunity to accelerate a career in an international company, there are other gains such as having the opportunity to connect to innovative processes and products and develop English, to name the most common processes.
But, the whole process from looking for the ideal position to hiring professionals abroad can be very time-consuming and complex. That's where the legal representative comes in – a company headquartered here in Brazil that supports outside companies during the recruitment and hiring of talent.
What is Employer of Record service?
Employer of Record is a third-party company contracted to employ workers in countries where it is not physically present.
For companies, it is much simpler and faster to rely on the services of these partners than to waste time (and money) trying to establish and learn all the work and labor rules there.
What is an Employer of Record
It is an outsourced company that assumes the legal employer of a company that is hiring software engineers, developers, and tech talents in general

Help the international expansion of companies and professionals

Necessarily the Employer of Record is responsible for the payroll, ensuring that all required withholdings and deductions are made and meeting other employers' compliance obligations

It works as a cheaper and easier contracting mechanism for the country than setting up a separate company or subsidiary abroad.
Employer of Record attributions
The Employer of Record (EOR) is a local partner that companies in the US hire to carry out the entire recruitment, selection, and hiring process. This outsourced partner assumes the responsibilities of operational and bureaucratic tasks, preventing the contracting company from getting involved in complex labor legal procedures. 
Some of the roles that the Employer of Record performs in your work routine include:
Process and execute payrolls within the country where staff and tech talents are located

Complies with all labor laws, manages documentation, local contracts, and worker protection

Advises the contracting company on required notice periods, termination, and indemnity rules

It mediates between the employee and government authorities, as well as the declaration of taxes due

Collects and processes office hours

Performs the integration of new employees

Takes care of contracted benefits, such as health insurance

Advantages of EOR
By relying on an EOR (Employer of Record) partner during your search and hiring process you:
You gain convenience and peace of mind, as this partner knows how the entire hiring process and labor laws works

You will have more proximity and agility to resolve issues related to employment contracts and benefits

Your staff will have support during onboarding and development of the company's career plan

Your staff and candidates are more likely to fit with the offered position and work culture
What is the difference between PEO (Professional Employer Organization) and EOR (Employer of Record)?
When it comes to the differences between EOR and PEO, they are small but crucial: while the PEO only takes on the contracting procedures, but has no relationship with your company, the EOR is the legal employer.
That is, the PEO is just an intermediary between you and the employee, while the EOR is, in fact, the hirer, so it will help your candidates with all issues from hiring to people management. The EOR, therefore, is much more than a facilitator, it is also a key part of the entire process and work routine.
Differences between EOR and PEO
| | | |
| --- | --- | --- |
| Activity | EOR | PEO |
| Recruit and select new talents | yes | yes |
| Manages the contracting procedures (documents, contracts, etc.) | yes | yes |
| Do the employee onboarding with the new team | yes | yes |
| Monitors staff development in the company (collects feedback, helps create a career plan, etc) | yes | no |
| It is a legal representative of your company in the country of the employee | yes | no |
| Is familiar with and adequate to local labor laws  | yes | no |
Ubiminds: the "end-to-end" EOR solution: from the search for talent to payroll 
If you are looking for exceptional IT talents, with requisite skills and looking for senior software engineers, developers, and tech talents, to work for your company you should talk to us.
Ubiminds is an end-to-end EOR solution that has been with you since the beginning of this journey. We place senior professionals in Brazil on your product and engineering teams.
In addition to the ease and security of relying on Ubiminds during the hiring process, learn about the values ​​and culture that make software devs and engineers stay longer at work:
Ubiminds understands 100% of the role required by your team, so we source and choose only professionals with skills and career moment that make seems to your company and team.
Ubiminds has dedicated technical recruiters who specialize in meeting very specific needs.
Ubiminds takes care of everything for both the IT teams and the talent it hires. From HR operations, with all the legal and accounting bureaucracy, to visas and equipment. In addition, Ubiminds offers ongoing follow-up and assistance for companies and talent.
See the testimony of who is already Ubiminder:
"At Ubiminds you find a partnership that puts you in an important position. This requires many responsibilities and provides the rewarding experience of working with different people from different backgrounds. You will definitely grow up!" Luciano Valente de Oliveira, Quality Engineer
"Since the day I accepted Ubiminds' challenge, I've seen my quality of life, disposition, and motivation dramatically increase. I am very happy to learn every day. It is a very qualified team and always willing to help", Matheus Cavalca, Mobile Software Engineer
If you also want to know more about how remote working in distributed teams managed by Ubiminds can change your life, contact us: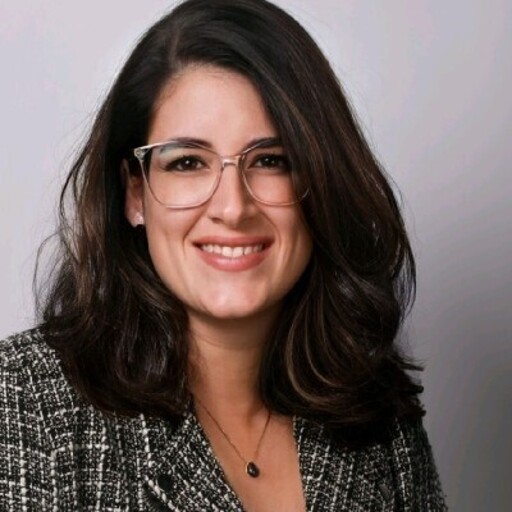 International Marketing Leader, specialized in tech. Proud to have built marketing and business generation structures for some of the fastest-growing SaaS companies on both sides of the Atlantic (UK, DACH, Iberia, LatAm, and NorthAm). Big fan of motherhood, world music, marketing, and backpacking. A little bit nerdy too!