As a distributed team in the US and Brazil, we are already used to holding video calls several times a day here at Ubiminds. Here are some tips on how to look good, sound great, and be present to make the most out of your meetings. Call it Ubiminds' video call guidelines.
Get ready for the meeting
The first thing you must do to have a good video call is to find your angle and make sure the place you are at looks as good on camera as it does in real life. Break it down into three steps: finding your angle, preparing your space, and clothing.
Finding your angle
Whether you are on a desktop or laptop, your camera should be as close to eye level as possible. (You can use a couple of cereal boxes to do this). This angle flatters your face the most and is great for communicating – the secret is in the eyes, even on Zoom meetings. And speaking of the eyes, try to avoid switching tabs and apps during a meeting. People can see it on your eyes (and reflected on glasses, if that's the case).
Preparing your space
The great thing about Zoom is you can change your video call background to whatever you like, but it's probably best to keep it as it is. If your camera shows your living room, for example, then tidy it up beforehand. Can you imagine having a video interview and the other person cannot concentrate on what you're saying because your video call background is a mess? That's no good.
Clothing
This one depends on what type of work you do. If you're a freelance creator, for example, then a t-shirt is your go-to outfit. But if your job is more corporate than creative, it's nice to put on a more serious outfit before a video call to make sure your point is getting across. We are not saying exactly how to dress for work every day: you know if you work best in your PJs or formal wear. But when it comes to online meetings, looking professional is a good tip.
Find your light
We have only started to scratch the surface of video calls. After choosing a comfortable outfit, tidying your place up as if you're Marie Kondo, and finding a good angle, it's time to find your light. The brighter the room you are in, the better.
Here's a pro tip: make sure the light source (a lamp, a window, your computer screen) is in front of you – not behind you. If you're sitting by a window, position yourself in a way that the light illuminates your face so people on the video call can see you better.
But what if you don't have a strong light source around? We're glad you asked. This is the last resort, but if you don't have any light source whatsoever, you can set your computer screen's brightness to max. You can use your phone's flashlight as auxiliary lighting too.
Focus on audio
Don't forget about audio quality! Now that your video's great, focus on this. Sometimes your earphone's microphone can be better than the mic on your computer, so make sure to try them out first. The Verge has a great video on how do do this properly. If you're having problems with audio, you can join the video call using your phone. And speaking of joining a video call: always mute your microphone beforehand. Only open the mic when you have something to say, otherwise, a cough or background sounds can add up to a lot of noise.
Stay connected
Internet speed has probably never been as important as it is now, right? At Ubiminds we advise our team members to have two Internet Service Providers (ISPs), just in case one is slow or has technical problems. If that doesn't work for you, check the settings on the app you're using. If it's Google Meet or Hangouts, you can decide if you send and receive 720p, 360p video or just audio, for example. You can test your speed with free online tools.
Time management
With everything ready to go, it's time to start the video call. But one last thing: don't forget to manage your time. It's important to do small talk but cut to the chase first, and then if you have 5 minutes to spare, leave room for questions or chit-chat.
Now that you know what to look out for, we are sure your next meeting will flow much smoother. If you have any tips, share them in the comments – we would love to know how your company does to ensure great online video calls!
Are you interested in boosting your international career or perhaps you're looking to build an international remote team? Drop us a line for a free consult!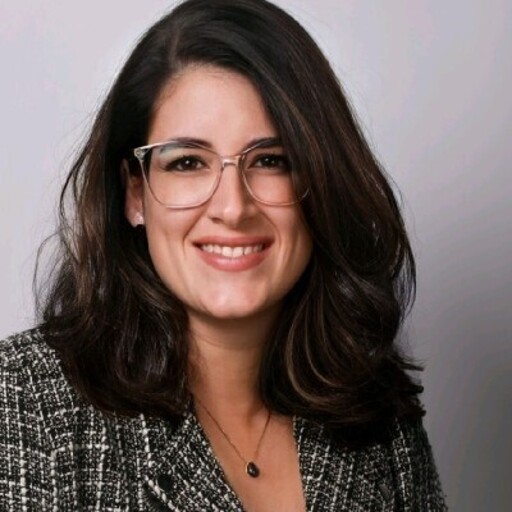 International Marketing Leader, specialized in tech. Proud to have built marketing and business generation structures for some of the fastest-growing SaaS companies on both sides of the Atlantic (UK, DACH, Iberia, LatAm, and NorthAm). Big fan of motherhood, world music, marketing, and backpacking. A little bit nerdy too!