People are the main asset of any knowledge-based business. In tech companies, employees drive innovation and competitiveness. Discover how to have HR fully prepared to verify the tech skill level to make strategic hires for your digital product team. 
Doing strategic human capital management is no easy feat for any company. As if decision-making wasn't hard enough, day-to-day operational tasks often get in the way. As a result, Human Resources and Personnel departments are constantly limited by time and resources. In fact, sometimes, they have to wait long periods before getting ideas off the ground. 
No wonder even important processes such as recruiting and hiring are not always carried out ship-shape. Skimming through resumes is one thing. Yet, effectively assessing each candidate's tech skill levels is a whole other challenge to HR. If recruiters are not fully prepared to evaluate engineering knowledge in-depth, both parties are hindered:
HR becomes dependent on tech leaders

(sometimes even the CTO!) to double-check résumés and evaluate candidates, and sourcing might be done more passively, based on applications.

Leadership has to redirect precious time away from product development

and team management to screen and interview unfit candidates, delaying the process.
Sounds familiar?  The result is always the same: quality is compromised, job positions pile up and time to fill stretches to an extent that (a) ideal deadlines are not met or (b) the bar is lowered.
As experts in filling technical positions ourselves, we gathered some criteria both parties should take into consideration to assess.  So you act on – to optimize HR's capabilities in verifying candidates' proficiency in different stacks. There are three main questions you should ask, check them out! 
3 main questions to know if your HR is fully prepared to verify the tech skill level of candidates for a job position
1. Is HR keeping up with the need for new hires?
When sourcing and vetting for fought-over profiles such as top-level security engineers, software architects, and SREs, time is of the essence. Time to hire is a crucial metric. Moreover, the worst thing you can do is let good candidates slip away. Because it took too long to verify their tech skill levels properly.
There are plenty of factors that influence whether vetting processes aren't as efficient as they need to be in terms of HR. If you're new to tech recruiting and having trouble with the lingo, this can help. If you're shorthanded, then looking for specialized staffing firms for RPO – Recruitment Process Outsourcing – might be a good call for you.
 It is an interesting way to avoid discarding good talent and avoid losing them to a direct competitor. Why? Because you weren't able to verify their tech skill levels. That's a burden you do not want to carry.
2. How long does it take to hire a software engineer?
Delays and setbacks can directly impact the development cycle of a product. You can choose to go with a contractor that provides talent straight off the bench. This usually means a checklist approach to skillset verification. HR will point out the stacks and requirements the Product requested, and then whoever has the greenest lights will be provided almost overnight. 
However, chances are speed might compromise the quality of work. "Nice to haves" and cultural fit fly out the window. These types of contractors are usually less engaged with the product and the team. As with any other quick fix, it can ensure other problems down the line for your company.  
"Hire slow, fire fast." is a well-known idiom to recruiters. There is a reason: when you bring someone aboard, you begin to share intellectual property and industry secrets. Most importantly is affecting team spirit. Keeping turnover under control is key – and it begins with making good hires. 
Some numbers from Glassdoor to benchmark on:
American job interview processes last, on average, 23.8 days.

Brazilian are the longest in the study, taking 39.6 days.

Ubiminds is faster than both, usually submitting candidates within 7-10 days, and filling positions in 15-20.
3. Will there be setbacks in commercial strategy and revenue generation?
If your new hire takes long to ramp up, it can push your roadmap further down the line. So the tickets won't be carried out by the desired deadlines – regardless of how granular you are.

Remember the one candidate who got away, who might have been hired by your competitor? They could have been the key to going from "ok" to "game-changing." These impacts return on investment (ROI) directly. It's impacting product delivery. It's a domino effect.
Scale-up efficiency and up the tech skill level of your digital product team
There's a way to do all of the above without straining your people, compromising your budget, or the quality of hire that your company needs. Ubiminds helps companies like yours find talent in South America with accessible prices and excellent quality.
We are specialists in custom-curating digital product teams and have proven methodology. That's what we're best at and where we deliver the most value!
Let Ubiminds filter out 99.5% of candidates for you: download our free calculator on hiring internally versus hiring through Ubiminds and understand how we can save you time and money.
Numbers aren't enough? Then hear what our clients have to say! Get in touch and stop worrying.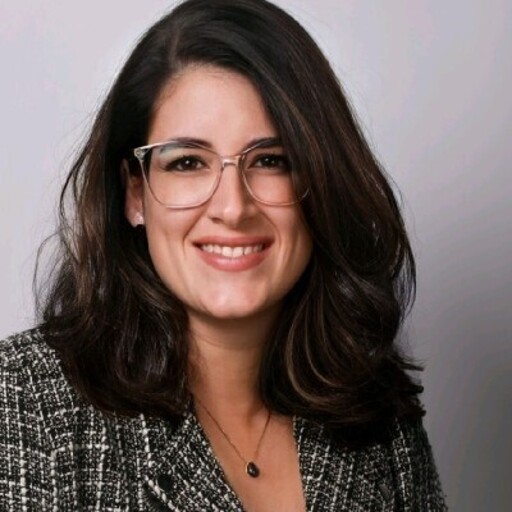 International Marketing Leader, specialized in tech. Proud to have built marketing and business generation structures for some of the fastest-growing SaaS companies on both sides of the Atlantic (UK, DACH, Iberia, LatAm, and NorthAm). Big fan of motherhood, world music, marketing, and backpacking. A little bit nerdy too!