Online team meetings and video calls connect us virtually. But, genuine connections are built on shared memories that go beyond screens. To increase ROI, remote and distributed teams should come together for face-to-face meetings. These can be for special events, working together in the same location, or enjoyable trips. You'll be amazed at how an annual event can improve product development and business outcomes for months to come. Here's how.
The Power of Authentic Connections
"Should I invest in a team retreat?", you ask. "Of course yes!", we reply. When teams bond over memorable experiences, they unlock their creative potential. Team retreats can improve teamwork and collaboration, leading to positive business results beyond just boosting team morale. Benefits include:
Building Trust and Collaboration:

Memorable experiences foster trust and teamwork, enhancing communication and collaboration.

Enhanced Communication:

In-person interactions improve communication, leading to better problem-solving and innovative solutions.

Nurturing Soft Skills:

These connections cultivate essential soft skills like empathy, active listening, and adaptability.

Leadership Insights:

Leaders gain valuable insights into team dynamics, aiding decision-making and conflict resolution.
Our experience shows that shared memories build trust and rapport in teams, leading to real business growth. Jared Kleinert, CEO of Offsite, thinks off-sites will focus more on work and less on fun. This is because budgets are getting tighter and companies want to spend money wisely to support their profits. Bus is the trade-off necessary?
OUR ROOTS & ECOSYSTEM
MEET US IN PERSON AT OUR HQ. Ubiminds' main office is at ACATE, a major tech hub in Brazil's Silicon Island. Meet the right people and fly in your team to enjoy a unique experience.
Real-Life Impact: How Shared Memories Drive Innovation and Success
In a recent survey by TravelPerk, 25% of employees claimed their biggest issue with remote and hybrid ways of working was the loss of regular in-person contact with their peers. Yet, 40% of team members claim they would leave a position if required to work from the office full time. Events are a way to find a middle ground.
When organizing in-person events, choose activities that help team members find common interests and build a good relationship. Two suggestions:
Creating Opportunities for Identifying Shared Interests and Building Rapport:

When planning in-person events, focus on activities that allow team members to discover shared interests. Whether it's through team-building games, workshops, or social activities, this shared experience forms the basis for better rapport and collaboration.

Interacting in Less Structured Scenarios:

In-person interactions provide opportunities for team members to engage in less formal and more relaxed settings than virtual meetings. This informal environment helps individuals present themselves authentically, improving communication and tolerance within the team.
As an example, consider organizing a retreat as a practical step. Booking an Airbnb over the weekend can bring your team closer, especially with shared meal times! If budget is an issue, you might sponsor accommodation, while team members contribute to their travel expenses. Thus, your company is able to manage costs while also ensuring everyone shares the experience.
Case Study: Schoology's Annual Back-to-School Kickoff 
Meetings took place at their Manhattan headquarters, where team members who usually worked remotely across the Latin America gathered to share ideas and connect. Ubiminds played a pivotal role, managing visas and plane tickets for the entire team, ensuring everyone's smooth journey. 
To create an immersive and bonding experience, Ubiminds rented a serene Lake House near the city on behalf of Schoology. Team members not only worked diligently but also discovered common interests and talents beyond software engineering. They cooked together, played board games, and even went ice skating, creating a profound positive impact on morale that continued to resonate two years later.
Creating Special Occasions: How to Improve Collaboration through Collocated Work
So, what is the ROI of corporate events? A) It enforces a distributed mindset and culture, and B) It boosts team results by making members more aware of invisible work. 
Special occasions that bring team members together in person have a transformative impact on collaboration. Ubiminds offers full travel arrangements for inclusive team gatherings, ensuring that both Ubiminders and non-Ubiminders can participate. 
Unlocking Productivity: Hackathons, Bootcamps, and Seminars
Hackathons and seminars held in picturesque locations can ignite your team's creative spark. Encourage collaboration and effective communication by creating situations where people use shared information to work together and achieve new goals.
A well-organized hackathon resulted in a startup's rapid product prototype development.

Working collaboratively in a well-executed hackathon can lead the startup's lightning-fast product prototype development, showcasing the power of in-person collaboration for rapid innovation.

Bootcamps that combine skill-building with leisure activities create a dynamic learning environment.

CTOs and CPOs can benefit from team members acquiring new skills while enjoying time together, leading to a more resourceful workforce.

Seminars with renowned speakers can introduce fresh ideas and perspectives to your team.

Reuniting groups of people

can help teams to approach problem-solving with innovative thinking. 
A good team leader knows to encourage team members to use cross-functionality in their favor.
The Importance of Proper Office Space and Amenities
There is no room for just "winging it." If you're investing in plane tickets and hotels, it's essential to ensure that every aspect of the environment supports productivity. A comfortable and well-equipped office space can significantly impact the quality of work during team events. If you're asking yourself how to improve synergy, remember that the environment has it's impact too.
At Ubiminds, we understand the importance of creating the right environment for productive in-person experiences. That's why we offer COLLOCATED WORK XP packages for work trips and in-person events, providing services designed to enhance your team's productivity and satisfaction. Our sample service offering includes Workspace Setup in Florianopolis, including:
➽ Private or shared offices and meeting rooms
➽ Connectivity (energy, cable, and Wi-Fi)
➽ Available 5 days a week
➽ Coffee and Snack Bar
We offer per-seat pricing and handle logistics for both Ubiminders and non-Ubiminders, ensuring that everyone on your team receives equal treatment and enjoys a productive and meaningful in-person experience.
From high-speed internet connections to ergonomically designed workspaces and even amenities like a well-stocked snack bar, these elements contribute to your team's comfort and satisfaction. Neglecting these factors risks turning your investment into a low-productivity scenario. Considering hardware security is crucial to safely storing equipment and protecting sensitive data during these gatherings.
At the end of the day, CTOs and CPOs have realized that offering top-notch office spaces and amenities can boost employee morale and engagement, leading to better collaboration and results. In the world of startups, where every moment counts, the right environment can make all the difference in turning your team gatherings into productive and meaningful experiences.
How to Juggle Travel Arrangements
Effective travel arrangements are vital for a successful in-person event. A startup learned that by outsourcing travel logistics to professionals, they saved time and ensured a hassle-free experience for their team.
Delegating this responsibility allows your team to focus on core business activities while ensuring team members' seamless travel experiences. Ubiminds procures, books, and organizes bus fares and plane tickets, ensuring we take care of every aspect of your journey.
Properly managed travel arrangements can contribute to a stress-free and enjoyable journey, setting the stage for successful in-person collaboration and team bonding. By entrusting Ubiminds with your travel logistics, you can be confident that every detail is expertly managed, allowing you to fully focus on the productivity and success of your team gatherings.
How Accommodation Can Make Things Better
Where you stay plays a pivotal role in shaping the experience of an in-person event. The choice of lodging can significantly influence your team's comfort, satisfaction, and overall atmosphere, fostering creativity and togetherness. 
Consider the following types of accommodation and the messages they convey:
Bed-and-Breakfasts:

Choosing charming bed-and-breakfasts suggests a desire for a cozy and intimate setting. These venues are perfect for team gatherings that prioritize a more relaxed and homey ambiance.

Resorts:

Resorts provide a sense of escape and relaxation. This choice signals that your event is a mix of work and leisure, allowing team members to unwind and bond in a beautiful and tranquil setting.

Conference Centers:

Opting for conference centers indicates a focus on work and productivity. These venues are equipped with state-of-the-art facilities and are ideal for intense workshops and collaborative sessions.

Private Villas:

Renting private villas suggests a desire for privacy and exclusivity. This option allows for a customizable and secluded experience, perfect for team gatherings that require discretion.
Now, speaking of Ubiminds, we understand that sleeping arrangements are a crucial aspect of your in-person events. We offer a range of venue options to align with your specific event goals and preferences. Whether it's luxury hotels, charming bed-and-breakfasts, resorts, conference centers, or private villas, we ensure that your choice perfectly complements your event's objectives, creating a meaningful and impactful in-person collaboration experience for your team.
OUR EVENTS & COMMUNITY
BE PART OF SOMETHING BIGGER. Ubiminds actively promotes and supports both online and in-person events. Help us bring North and South America closer together for knowledge-sharing and fun!
Promoting Team-Wide Retreats: Fostering Bonding and Creativity
Shared memories have a tangible impact on innovation and success. In a case study, a startup united remote teams through a special in-person event, which translated into cohesive product development efforts. A testimonial from a startup leader underscores how the shared memories created during team-wide retreats led to increased collaboration and positive business outcomes, illustrating the profound influence of genuine connections.
Types of Events for Software Team Bonding
Choosing the right event can greatly strengthen bonds and boost creativity in software teams. In this section, we'll explore various event types that bring teams together, creating shared memories that drive innovation and success.
Game or Sport Competitions

Engaging in friendly game competitions can break the ice and build team spirit.

A startup's annual game competition

led to improved camaraderie among their remote team members.

Culture

Cultural experiences provide insights and shared learning opportunities. By organizing culture-focused events,

startups have witnessed teams

bonding over newfound cultural knowledge, leading to more inclusive work environments.

Relaxation

Relaxation events like yoga retreats or spa days can help team members de-stress and rejuvenate.

A startup's wellness-focused retreat

resulted in a more focused and happier workforce.

Partying

Sometimes, teams need a bit of fun and celebration. Party-themed events can be an excellent way to relax, unwind, and create lasting memories. Whether it's a lively company party or a themed celebration, these events promote team spirit and allow team members to let loose and enjoy each other's company.
Truth is, there's room for both work and play. Parties and celebrations provide a valuable outlet for team members to unwind and strengthen their connections, contributing to a more balanced and harmonious work environment.
OUR GOOD TIMES & MEMORIES
BUILD RELATIONSHIPS FOR LIFE.  Ubiminds hosts exclusive retreats for companies and a-list talent to relax, network, and learn about culture beyond workplace settings.
Types of Destination for Software Team Gatherings
The destination you choose for your software team gathering can set the stage for a memorable and productive experience. In this section, we'll explore different destination options, each offering a unique ambiance and opportunities for team bonding.
| | |
| --- | --- |
| City | Opting for a city destination can infuse your team gathering with a dynamic and vibrant atmosphere. The energy of a city like New York can inspire your team members, resulting in innovative work solutions and an urban edge to your gathering. |
| Nature | Nature retreats provide a serene and calming backdrop for teams to unwind, reconnect with the environment, and bond on a deeper level. A mountain getaway, for example, can foster a profound sense of unity and lead to highly productive brainstorming sessions. |
| Unconventional | Unconventional destinations can inject an element of surprise and excitement into your team gathering. Choosing an offbeat location can spark curiosity and result in an adventurous and memorable experience for all. |
The choice of your team gathering destination can have a significant impact on the overall experience. These events are a testament to the profound influence of genuine connections in a software team. Now, as you plan your retreat, you may wonder, "Who Handles Logistics and Catering Services?" Let's explore how the right partners can ensure a seamless and enjoyable team gathering experience.
How to Pick Entertainment for Engaging Experiences: 6 suggestions
Incorporating entertainment that aligns with your team's interests and preferences can make the event more enjoyable. Choosing the right entertainment can elevate the atmosphere of your in-person event. Some things we recommend include:
Live Sporting Events:

Watching a match or a game together can be a thrilling experience. Whether it's a football game, a basketball match, or a baseball showdown, the energy and excitement of live sports can bring your team closer and create lasting memories.

Live Music Concerts:

Attending a live music concert is another fantastic idea. Choose a band or artist that resonates with your team's musical taste, and let the rhythm and melodies set the tone for an unforgettable evening.

Pub Crawl:

A pub crawl can be a fun and social way to explore the local nightlife. Visiting different pubs and bars allows team members to interact in a casual and enjoyable setting.

Game Night:

Hosting a game board night or a gaming tournament can cater to the competitive spirit of your team. Engaging in friendly competitions, strategy games, or even video game challenges can lead to friendship and shared laughter.

Themed Movie Night:

Consider organizing a themed movie night that resonates with your team's love for pop culture. From classic film marathons to the latest blockbusters, this cinematic bonding experience can be both entertaining and nostalgic.
Outdoor Picnics:

For a more relaxed and bonding experience, organize an outdoor picnic. Enjoying nature, fresh air, and delicious food together can foster a sense of togetherness and relaxation.
The possibilities are endless. By considering their preferences and embodying activities that align with their passions, you can ensure that your contractors and employees feel heard and acknowledged.
Who Handles Logistics and Catering Services?
Coordinating logistics and catering services internally can be a time-consuming and challenging task, diverting valuable time and energy away from strategic planning and team engagement. That's where Ubiminds steps in as your one-stop-shop solution.
At Ubiminds, we understand the importance of a seamless and worry-free event experience. You provide us with your ideas, themes, moods, and goals, and we take care of the rest. From selecting the right service providers to managing every detail, from transportation to catering, we streamline event management to ensure that every aspect is expertly handled.
Our streamlined approach allows CTOs and CPOs to focus on what matters most – driving growth and innovation. With Ubiminds in charge of your team's work and leisure events, you not only avoid getting sidetracked from your core activities but also benefit from our local knowledge, ensuring that you get the best value for your money when selecting locations, providers, and activities.
Ubiminds is committed to creating an environment where authentic connections thrive, leading to improved product development, exceptional business outcomes, and a worry-free event experience for both organizers and attendees. Drop us a line below to learn more about what we can do for you.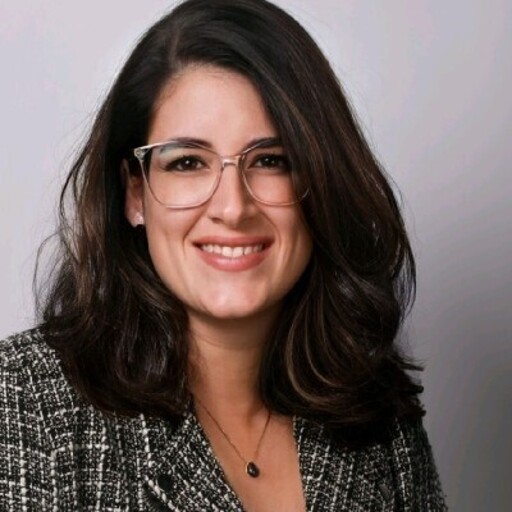 International Marketing Leader, specialized in tech. Proud to have built marketing and business generation structures for some of the fastest-growing SaaS companies on both sides of the Atlantic (UK, DACH, Iberia, LatAm, and NorthAm). Big fan of motherhood, world music, marketing, and backpacking. A little bit nerdy too!