The job offer stage is a delicate part of the recruitment process. The wait for a final answer can be anxiety-inducing for all involved. Whether you're looking to expand your team with new hires, or are hoping for a new job, it's the final lap. Read on to find out what can be offered, how to negotiate compensation and benefits, and how Ubiminds mediates relations between American companies and Brazilian professionals.
Job offer FAQ: basic notions to be aware of
We will later get into details on how Ubiminds does staff augmentation and employment-of-record. But first, it's important everyone is on the same page.
#1 What is a job offer?
When there is a match between a potential employer and a relevant candidate, a formal proposal is made. Both parties will agree on what is desired, possible, and non-negotiable. A job offer can be legally binding and is definitely a commitment. 
Some things up for discussion are:
Work conditions (location, work hours, etc.)

Compensation (salary and benefits)

Possible start dates
A job offer 'puts on paper' everything discussed during the hiring process and acts as a base for the contract.
#2 What should a job offer look like?
There is usually a final call or meeting between the employer and the future employee. It is an honest conversation to agree on the role, responsibilities, and so on. Ideally, it should end with an answer on whether it was accepted or not.
After this conversation, either the hiring manager or HR sends an email or job offer letter. Offer letters aren't necessarily confidential, but it isn't a good tone to share them with people other than those affected by it, such as a spouse.
A new hire offer letter should contain:
Name, position, and seniority offered

Start date and expected term (e.g. annual or open-ended?)

Working hours, holiday schedule, etc.

Payment overview and other bonuses

Terms of the probation period and future termination notice
So looking at a Job Offer vs Employment Contract, what you should know is that a verbal job offer, which is made and accepted formally, is legally binding on both parties. The difference is that while an offer email can be vague, the contract puts everything in detail.
So the answer to When should I negotiate compensation and benefits? is: always during the call, not after the letter. Likewise, this is the best moment to decline a job offer if your response is negative.
#3 Negotiating additional terms and conditions of the employment offer
If you're wondering what to do when a job offer is too low, well, take this moment for salary negotiation. You can anchor your argument on market data and, of course, your personal experience. 
For employers wondering what can I offer in a job?, the rule of thumb is: that which you can afford. There is salary, bonuses, equity, health insurance, and many other things, such as covering costs for education.
The most important thing, however, is ensuring that both parties share common missions, goals, and values. If there is a mercenary approach that is money-centered, chances are the relationship will not be a long one.
Another common question at this stage is how to deal with a job offer after a pre-planned vacation, like a honeymoon. The answer is, again: be upfront about it. Most hiring managers will understand and be willing to negotiate, as long as deadlines aren't compromised.
Most work can be made up of working long hours in the previous or following period, such as covering holidays or other people's vacations. If Paid Time Off (PTO) isn't an option, these hours may be discounted from payment. When in doubt, get HR involved.
#4 How to decide between job offers
A common reflection among candidates is which job offer to take. If you're taking part in more than one recruitment process, it can seem hard to pick which job offer to choose.
We recommend looking at different scenarios:
Short-term:

is there good chemistry between me and my future team? Will my peers be people who I admire?
Mid-term:

will this improve my income or generate interesting growth opportunities?
Long-term:

will this advance my career with new skills and knowledge that excite me? How soon do I get to identify and apply them?
If the answer to 2 or more of these is yes, go ahead! Chances are, you'll love your new job! 
Once you've made up your mind, it's important to make it obvious to the future employer. Share your position during the call. Yet, the correct way to accept a job offer is by answering the email. Always try to reply to a job offer email with a viable start date.
IMPORTANT: Don't give notice to a current employer before receiving the job offer letter.  A job offer can be withdrawn or revoked if either party doesn't agree on the terms discussed in #1 above… but also if the candidate takes too long to give a positive answer. The potential employer might decide to go for a 2nd option.
A job offer can be withdrawn after the contract is signed, as long as it happens before the start date. Otherwise, the termination terms presented in #2 kick in. A good practice is to offer the almost-employee compensation for the hassle.
#5 Job offer and Background check
There are more things that affect the job offer stage of the hiring process. The main one is the background check. In the US, thorough background checks are standard. In other countries, such practices are considered invasive. Especially if they are not directly tied to the role. 
Most companies check for: 
Identity Trace

Previous Employment Validation

Certifications and Educational Level

International Criminal Search

Global Watchlist Search (

OFAC

)
In Brazil, authorization for drug testing and criminal records depends on the industry. People working in heavily regulated and risk environments go through stricter scrutiny. It is the case for health, finance, and also operators of large machinery.
Ubiminds and its customers sometimes resort to a third-party audit of finalist candidates. These partners are companies certified by the Professional Background Check Screening Association (PBSA). 
In these cases, candidates might be disqualified and have their offer revoked if there are compliance issues.
Job Offers: how Ubiminds negotiates best conditions for both you and the chosen candidate
Software engineers: if you're looking for them, you already know. It is hard to find a good balance between reasonable salary, seniority, and work culture. That is why there is science behind making job offers. A mix of technical knowledge, market awareness, and people skills come into play.
In 2021, the average hourly wage for a Software Engineer in the US ranged from $30 to $37, according to salary.com. The highest-paid software engineers are, perhaps not surprisingly, located in Mountain View, CA. Over there, the average salary is $111,000. Even a junior's rates can reach $72,216 per year.
To solve the problem of scarcity of software engineers, many companies are opting for distributed teams. In short, they are expanding geographically. The reason behind this? Widening the net to build high-performance teams.
Hiring software engineers: how to win this battle
But how do you find qualified talent to form a distributed team to run an SDLC successfully? Well, there are two ways.
The first is obvious: you can recruit these people yourself, from scratch. Then the saga begins. Open the position, publicize the job description, wait for the candidates to apply, conduct interviews, tests and take care of the hiring. There are a few months of waiting – with no guaranteed result.
The second option is to outsource recruitment. And then you must be asking yourself: does this work? Is it safe and efficient? And the answer is: depends.
When outsourcing software engineers' recruitment, pay attention if the partner:
Is a real tech recruiter, which means having specialists familiar with the software and development environment

Provides a white-glove sourcing and recruitment service (dedicated teams, concierge support, and guidance on visa requirements, provides good infrastructure and Service-level Agreements (SLA)

Mitigates risks in outsourcing software development, it protects companies and professionals alike
How does Ubiminds ensure customers' and engineers' best interests?
Ubiminds is a tech recruiter company specialized in curating nearshore engineering talent for distributed teams in New York, New Jersey, Connecticut, Texas, and the Silicon Valley.
We connect nearshore talent and high-performance distributed teams. That's how we empower you to scale product development. We build on the following pillars:
1 – Accountability and compliance
Hiring Brazilian engineers directly can be cumbersome. Cost and quality covered, one deal-breaker gets in the way: risk.
According to TMF Group, on average it takes 11 procedures and around 90 days of work to start a business in Brazil. This is where Ubiminds comes in. By taking care of compliance, Ubiminds spares hassle and protect from liability:
Ubiminds dedicates tech recruiters for the hiring process, and to take care of all the process: from paperwork and bureaucracy in Brazil contractors to travel visas and office space and equipment.

Ubiminds takes accountability for compliance, co-employment, and intellectual property, working with MSAs and SOWs that assure all of the service standards, proprietary rights, security, confidentiality, and other relevant warranties desired are met.
That is why we merge staff augmentation and Employer of Record Services. You can learn more about how Ubiminds mitigates Compliance risks here.
2 – Financial soundness and warranties
By executing a zero-cost Contingency search, Ubiminds reduces the cost-per-hire considerably. If we don't find the right candidate for your specific role, there are zero fees. If we do, we only charge for our Employer-of-Record (EOR) services; recruiting is on the house.
Another advantage is that Ubiminds'engagement model is simple. We use Master Services Agreement (MSA) and Statements of Work (SOWs).  Through these agreements, all the warranties are determined. For instance, the originality of all work is assured here, while the non-violation of any arrangements between the contracted and former employers, clients, and entities.
Moreover, compliance with applicable laws, rules, and regulations are also set. We support engineers in fulfilling any required permits, certificates, licenses, and approvals to perform services. This applies to all the countries where the partnership will outsource tech talent.
3 – Full knowledge of both labor markets and talent pools
Ubiminds also ensures you get the best of local standards and regulations. For instance: did you know Brazil has two hiring models? CLT (Consolidation of Labor Laws) and PJ (Legal Entity).
In the CLT regime, employees have a fixed-term contract. Legal entities (PJ)  are admitted by employers as service providers. It's somewhat like the Individual Contributor status.
Because Ubiminds is headquartered there, it's familiarized with Brazil's labor laws and tech talent pool.
Brazil has underexplored pools and markets of top-level engineers. Plenty of them have similar (and sometimes higher) profiles as their American counterparts. This is a better value for money: reach pay scales 40-50% lower than in the US, for a top-level engineer.
Ubiminds has deep experience in sourcing and hiring Brazilian Software Engineers.  in the most popular and qualified channels, groups, and talent sources.
4 – Not traditional staff augmentation, nor software development outsourcing. Benefit from an unique engagement model
Ubiminds matches high-skilled tech talent and innovative, performance-based companies. From handling 75% of the recruitment and hiring, to saving 40-50% on cost-per-hire.
For IT staff augmentation services, the goal is to guarantee the best experience for both company and candidates' expectations.
At the company's side, Ubiminds:
Runs recruitment process tailored according to the specificities of each role

Supports Brazilian Top Engineers to jumpstart their international career and providing life experience

Keeps a high-quality tech hire, sourcing only seniors Architects, DevOps specialists, Software Engineers

Executes HR and business processes managing bureaucracy, executing payroll, and monitoring intellectual property

Focus on career paths, with average retention at almost 3 years
On the software engineers' side, Ubiminds:
Works with People First as a core value. This means understanding and taking human interaction and wellbeing very seriously

Guarantees full-time and reliable work in product-based companies, not temporary projects

Offers the support and its network of customers to relocate if the current company ends its relationship with the developer. This is extremely important considering that in the US, early notice is not common.

Assists in the role of mediator for possible issues with the client. We ease communication and provide mentoring to provide conditions for growth. Be it communication, performance, career development, etc

Puts professionals in contact with other developers to exchange knowledge. Even if they don't work with you on the same client, you still have access to people from similar or even totally different backgrounds within the tech world
How negotiations mediated by Ubiminds work
Ubiminds acts as the employer of record for Brazilian professionals. By doing so, we spare American companies the legwork, cost and risk of opening operations in LatAm. To do so, we make use of all the aforementioned knowledge and experience.
Step 1: Make sure both sides are interested
First, the Success Manager will consult with Hiring Managers and all other stakeholders. Once a decision is made, searches pause.
The recruiter who is the finalist's main point-of-contact reaches out. The idea is to measure the engagement and to get the person excited over the opportunity.
Step 2: Establish the SOW terms and set final pricing
From the very first conversation, Ubiminds will agree with clients the rates and ranges that are comfortable. They are usually based on the seniority of engineers.
Important thing is, seniority is understood as more than years of experience.  We also regard if they had worked in projects that are in line with your line of business, for example:
If the candidates have had international experiences before

If they had led projects, including people management skills

If they have worked in the same industry
Once you have actually gone through the recruitment process, it's time to establish the final rate. It always falls within the framework that was negotiated before or during kickoff.
Any final considerations in regards to work conditions, expected term, working hours, and background checks are taken care of. Further details here.
Step 3: Formalize an offer
Since Ubiminds is the employer of record, it is we who candidates negotiate a job offer with. This means we:
Offer CLT and PJ options to better suit individual needs

Negotiate the salary of a job offer within market benchmarks and customer budget

Identify possible hurdles and guide candidates on how to solve them

Map career needs and preferences
This verbal agreement is then converted into an offer letter that, once accepted, gives way to the contract. 
Step 4: Complete the contract and establish a start date
After that, we run the contracts. In Brazil, there are two options of contract: the full-time employee (CLT) and the independent contributor (PJ). Both are engaged only with Ubiminds, and the differences are mostly financial.
Whatever engagement model the professional will fall under, the contract defines key points. Details such as the number of hours assigned to us and other kinds of priorities, such as benefits, time off, and so on.
The difference when pros opt to become our full-time employees, Ubiminds does taxes so as to include them in Brazil's social security system. Benefits include paid leave, PTO coverage in case of illness, retirement plans, and so on.
If pros instead opt to join us as an independent contractor, this money is awarded directly to them. In sum, Ubiminds provides engineers with a pay bump. The extra money is used to hire private health insurance or brokerage. It also covers other benefits such as retirement.
In doing so, we are able to expand our talent pool and improve retention. Each engineer chooses according to personal preference, and Ubiminds gives them this flexibility.
How charges and fees work at Ubiminds
Ubiminds doesn't charge for the recruiting process (sourcing and vetting candidates). And this is the difference between Ubiminds and traditional recruitment agencies. We are success-based and earn for employment of record services. 
Thus, the focus is on keeping engineers placed in the company as long as possible. Finding rates that are durable and attractive for the client is how Ubiminds works. And this means finding something that is going to work for both parties. 
Today, Ubiminds is one of the Top 5% or 10% margin of Brazilian wages. It is an attractive company to engineers and our job offers are hardly turned down.
Although the SOW (Statement of Work) is valid for one year with auto-renewal, you can cancel at any time. If you are looking to downscale the team, we only request a 45-day notice. 
On the other hand, if you want to promote the engineer because of performance, it's even easier (and common!). We do match our client's career ladders. Ubiminds can always go back and discuss it with you. We give raises and promote them through the ranks, just like you would. Fill the form below to learn more!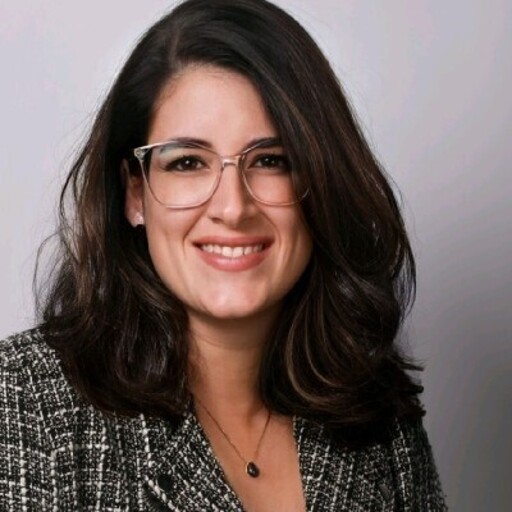 International Marketing Leader, specialized in tech. Proud to have built marketing and business generation structures for some of the fastest-growing SaaS companies on both sides of the Atlantic (UK, DACH, Iberia, LatAm, and NorthAm). Big fan of motherhood, world music, marketing, and backpacking. A little bit nerdy too!