Turnover is expensive – it can be up to 2.5 times an employee's salary. When a product team loses a strong tech professional, essential know-how – and sometimes even industry secrets! – leaves the company too. There is science behind keeping attrition rates under control, beginning with candidate sourcing on hiring tech talent. Retaining your talent is just as important – or even more so.
Truth be told, hiring for tech is broken. Stress, miscommunication between recruiters and engineering leaders, never-ending skill tests are just some of the things HRs face frequently. Recruiting and applying make up a two-way street. Both parties are there to build a professional relationship that leads to success and that bright-eyed, confident "I got this!" Here is how to nail it.
Remember it all starts with company culture
The CEO of Nfrastructure, Dan Pickett, says "it starts with identifying what aspects of culture and strategy you want to emphasize, and then seeking those out in your candidates." So, essentially: it comes down to recruiting, from the application process to choosing who you interview and hire. And he's got a point: his company has around 300 employees and a retention rate of 97%. "The longer someone is with your company, the more productive they become over time," he says. If you think about it long-term, make sure the employees are engaged with and feel like part of the company's success.
Make sure your EVP is better than that of your competitors. When the company culture, perks, and leaders provide a great working environment, everyone wants to stay. After all, at the end of the day, the efforts of everyone go into the same thing – making sure the company succeeds and achieves its goals.
Congratulate and reward people on their work; be open, transparent, and willing to talk; give them a nice gift on a holiday. You don't know how important it is to feel validated and like you are part of the family.
Hiring tech talent? Look abroad for talent
The world is on fire because of Covid-19, and dozens of companies that previously had open job positions are either holding them for now or downsizing teams to accommodate shrinking revenue. When in crisis, we usually default to sacrificing whatever is necessary in order the stay afloat.
Hiring tech talent in other countries often gets a bad rep because people mostly focus on offshoring countries in Eastern Europe or Southeast Asia. Code quality varies and work hours can get crazy when it comes to scheduling a meeting, for example. That said, when you focus on nearshore countries in Latin America you can have a much better experience.
If you're searching for UI, full-stack, mobile, enterprise, and game developers, look no further: LatAm is the place to go. Besides, you're in the same time-zone. And even when you're not, it's a 1-3h time zone difference, max. Another great thing about nearshore countries is they are not as expensive as you may think (saving up to 40%). By taking this differentiated approach, you can still build a strong product team well within your budget, and often avoid invisible costs such as infrastructure and equipment.
Service providers such as Ubiminds include this support and other HR BPO routines along with the hires per se. Simply put, you get to have your cake and eat it too.
Get familiar with the company tech stack
When considering switching jobs, devs want to know which technologies they'll be working with. The sooner you communicate which tech stack your company uses, the better – you can even put it on the job description. By showing possible applicants what your stack is as early as possible, they'll know if they are a good fit and you won't need to filter applicants later on. It is a win-win.
Align testing practices with the Hiring Managers
According to a report by Devskiller, devs are willing to spend time in a pre-employment test – 73% of them complete tests for recruiting purposes. But you've got to do the test right. The most common offenders are outdated methods and problem-solving tasks that aren't grounded in real-world scenarios.
So what can you do to verify skill correctly? Change the way you test candidates. First and foremost, you should only test the skills you are actually gonna be using.
Usually, all it takes is a rethinking of the methodology being used. Per Harver, this is a great checklist for tests:
• Based on a work sample
• Standardized and objective,
• Relevant to the work to be done,
• Short
• Graded with scores and not on a pass/fail
Learn Tech Lingo
Background in tech or not, it is important for you to know the lingo to make sure you are speaking the same one as the applicants you are interviewing. If there is noise in the communication and you don't comprehend each other, there is no way of understanding if the candidate is actually going to fit inside the company.
Even if they are a good candidate – the perfect match! – but you don't understand tech talk and end up letting them go. Can you imagine? Understanding the difference between Java and JavaScript is a good start, but you need to go deeper. Schedule a lunch meeting with a product coworker to learn the basics, and build from there.
Our blog is an excellent place to start learning about tech for HR.
Offer competitive compensation
Offering your team competitive salaries will show them that they are seen as assets, instead of expenses. Paying them a good salary can give you an advantage over companies who don't see this as a necessity, so be willing to negotiate. Make sure your team knows they can approach you to ask for a raise when they've been doing exceptional work, for example. Or you can have a presentation about payment, including pay scales and PTO, so everyone is on the same page.
Rethink your benefits
There is no one size fits all response to this, because the only possible answer is customization. You can offer your employees healthcare and a 401k plan. But there are other things you can do to highlight your company's ability to care about the employees. While some offer trendy perks like coffee (which is just basic common sense) and streaming accounts among other things, here is a thought. Just ask them what they would like to have. Doing so will allow you to provide them with the benefits that matter most to them, which can lead to workers feeling more satisfied. If they are satisfied, there is no turnover, resulting in an all-around good job.
Career development
To go the extra mile, it's important to think of your employees as peers you want to see succeed alongside you. Providing them with a learning opportunity can be seen as a great gesture that's going to make a difference in how they see you (and the company). Developing and constantly moving forward shouldn't be an afterthought, it needs to be front and center. At Ubi, for example, we help our Ubiminders financially when they want to go to events that can improve their skills and worldview.
Kevin Griffin, an IT advisor at Falco Enterprises, sums it up perfectly: "When learning is part of your culture, it doesn't stand out as something outside the norm. For example, a learning-focused organization doesn't just hold periodic learning events or workshops separate from the day-to-day work. Instead, learning is integrated into every project or task, and employees are encouraged to dive in and learn by doing, asking questions when they hit roadblocks."
At the end of the day, it all comes down to talking, listening, and understanding everyone's needs. Communication is key in every sort of relationship, and it is no different here.
Did you know Ubiminds also helps with retention?
Besides having monthly follow-ups with engineers, we act as business partners and even do some coaching and one-on-one mentorship with hiring managers. Our Ubiminders follow the same career ladder as the companies they're put in, and our salaries are competitive. You don't have to go through it alone – we can help.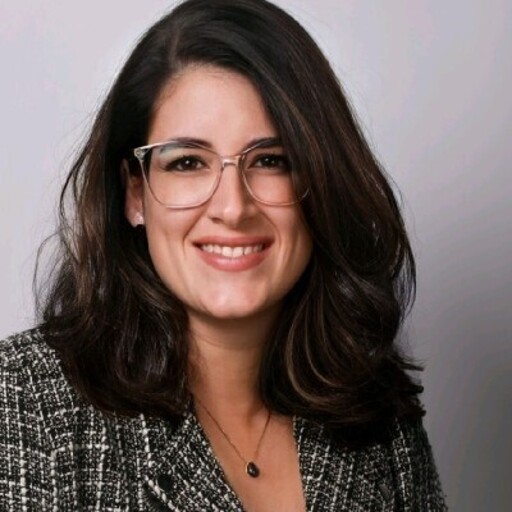 International Marketing Leader, specialized in tech. Proud to have built marketing and business generation structures for some of the fastest-growing SaaS companies on both sides of the Atlantic (UK, DACH, Iberia, LatAm, and NorthAm). Big fan of motherhood, world music, marketing, and backpacking. A little bit nerdy too!